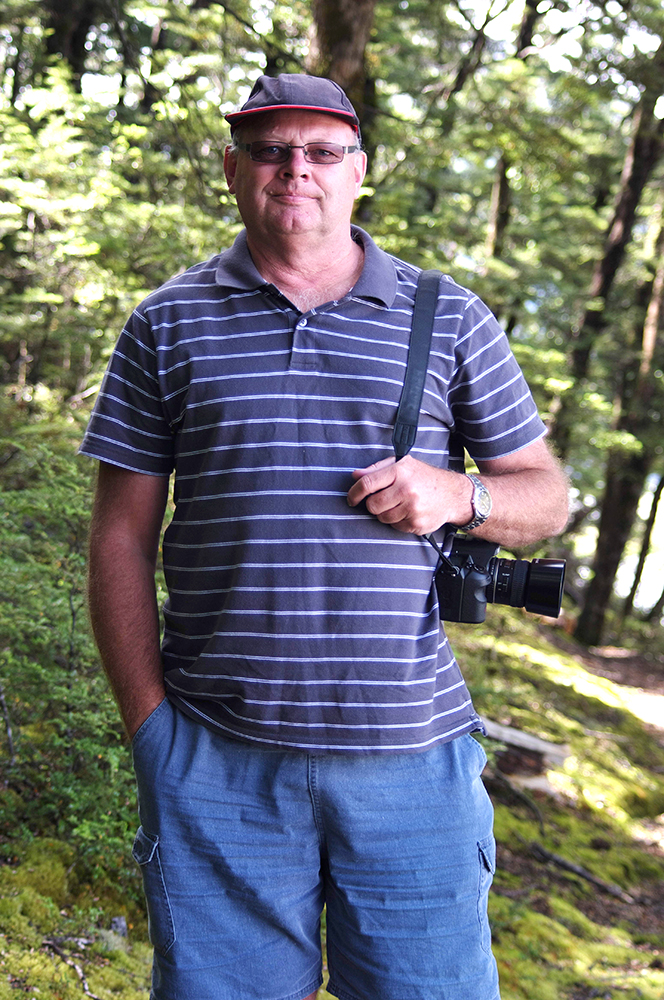 Award of Honour for 2019 granted to:
THE GRANTING OF THIS AWARD RECOGNISES THAT:-
Your interest and study of native orchids began near Perth when you were a young boy, both in scouring the bush and in building a greenhouse and growing Australian and exotic orchids.
You are a foundation member and Life Member of Western Australian Native Orchid Study and Conservation Group, active in talks, articles, leading field trips and submissions for grants to protect native habitat. You co-ordinated the Western Australian Adopt and Orchid project, a collaborative program between community and government. 
Your professional life with orchids started as a horticulturist at the WA Herbarium in 1981, becoming curator of Orchidaceae. After joining the newly formed Department of Conservation and Land Management you worked on flora research, in particular orchid taxonomy, co-authoring papers describing 141 new WA orchid taxa.
You have been a prolific speaker at conferences, workshops and local societies, culminating in the presentation of a paper on WA orchids at the 2011 World Orchid Conference in Singapore. 
You received a Special Award at the 19th Australian Orchid Council Conference in Perth in 2012 in recognition of your work in conservation of native orchids.
Since the early 1980s you have been a co-author of the book Orchids of South West Australia now in its 4th edition. You also co-authored two other major works, A Field Guide to the Orchids of Western Australia in 2013 and Field Guide to the Eremophilas of Western Australia in 2011.
You have been involved in researching the Orchidaceae of WA for over 40 years and utilising the knowledge gained regularly advise and lead excursions throughout WA.You have been a member of the Australian Orchid Foundation since 1976.